Our Clinic
Dr. Drake and Dr. Pecson carefully planned the layout and design of the Pecan Tree Pediatrics Clinic.  The goal is to create a family friendly clinic that appeals to children of all ages, adolescents, and their parents and caregivers.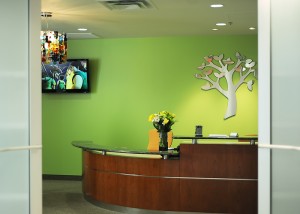 Our receptionist is able to oversee the waiting room at all times and is easily accessible for our patients.
We regularly sanitize the waiting room seating area and surfaces and can identify patients who need immediate assistance at all times.
Our exam rooms are spacious and vibrant to help children and their parents feel at ease.  We want to make your trip to the pediatrician's office a great experience!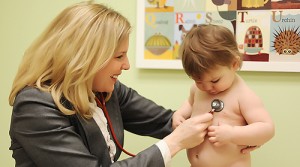 Please feel free to visit our Wylie Pediatric Clinic or our Rockwall Pediatric Clinic!
*Photos courtesy of Adorable Photography