Dr. Rae Luan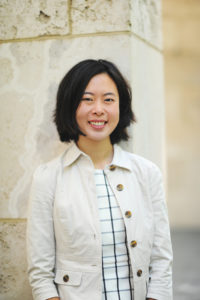 Dr. Rae Luan grew up in Austin, Texas, after moving there with her family at a young age.  She completed her undergraduate degree at Duke University in Durham, North Carolina, and graduated magna cum laude with a Bachelor of Science in Biomedical Engineering.  She returned to Texas to study medicine at the University of Texas Southwestern Medical School in Dallas.  After receiving her medical degree, Dr. Luan remained in Dallas and completed her pediatric residency at Children's Medical Center.
Dr. Luan is excited to be a part of the team at Pecan Tree Pediatrics.  She feels passionate about helping children and their families grow and thrive together.
Dr. Luan currently resides in Dallas with her husband.  In her free time, she enjoys cooking, staying active, and traveling to new places.
Dr. Luan is part – time and works 2 days per week at the Wylie office.
~Mom Approved Pediatrician in Dallas Child ~
~ 2021~