Appointments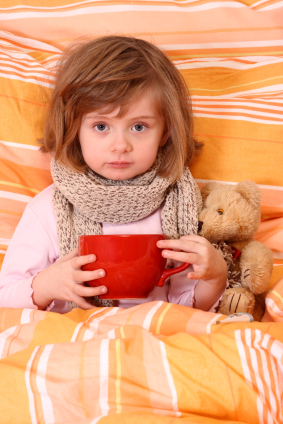 Please call in advance for an appointment to see our pediatricians and nurses.  We believe that this will allow us to see your child with the least wait time.  We know that your time is valuable and will make every effort to see your child on time.
We will estimate the time needed to see our patients; however, emergencies and very sick patients may need to be addressed.  We give every child and parent the amount of attention that is needed during urgent situations and this may sometimes cause us to get behind in our schedule, please know that every child is treated similarly.  If you will let us know if you and your child will need extra time for discussions, testing, or complicated illnesses, we can schedule an appropriate amount of time.
In addition, it is helpful if you and your child will arrive on time, fill out forms when possible before you come to your appointment, and make additional appointments for sick siblings.  For your first visit with us, please arrive 15 minutes early to fill out paperwork.  If we are unable to see your child as scheduled because of emergencies, we will contact you to give you the option of rescheduling your appointment.
We will contact you one business day prior to your scheduled wellness exam, sports physical or consultation appointment time to confirm the date, time, and nature of your visit.  If you do not receive a call from us confirming your visit, please call to let us know so that we can verify that we have the same visit information for your child.
Well Visits
For well visits, please call as soon as possible to schedule your wellness exams and sports physicals to obtain a visit with your desired pediatrician, date and time.  If your child needs to be seen for illness on the day of a scheduled wellness exam, we can usually change the appointment type to a sick visit, but will need to reschedule the check-up.
Sick Vists
For sick visits, we encourage you to call in the morning, before 12:30 for a same day appointment.  We will make every effort to see your child on the same day that you call requesting a sick visit; however, later in the day, we may not be able to accommodate these requests.  If we are unable to see your child on the same day, we will assist you in determining if your child needs to be seen at an Urgent Care Center or if we will be able to see you on the next business day. 
If you have another child in your family who is sick on the same day that you already have an appointment scheduled for another child, please call our office to make an appointment for the sibling.  We leave open slots in our schedule for same day sick visits and can often accomodate a sibling in a time slot that will be convenient for your family without causing delays in our daily scheduling.
Late Policy
We realize that there are many circumstances beyond your control that may delay you from your appointment.  However, to maintain an efficient schedule, if you are more than 15 minutes late for your scheduled appointment time, we may ask you to reschedule your appointment as a courtesy to our other patients. 
No Show Policy
Please notify our office if you will be unable to keep your appointment.  If you miss an appointment without notifying our office greater than 3 hours before your scheduled appointment time, we will consider this a "no show" and notify you with a letter that reminds you of our No Show Policy.  If a parent has 3 no show appointments in a 12 month period,  we may encourage you to find another primary care provider.
******************************************************************************************************************
Please visit us at our Rockwall or Wylie Pediatrics clinic; we want to keep your children well!