Dr. Grace Pecson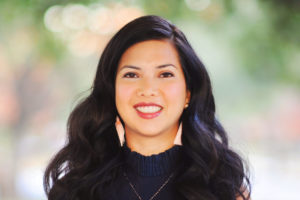 Dr. Grace Pecson completed her undergraduate  studies at the University of Texas and is an honor graduate of Texas A&M Health Sciences Center College of Medicine. She completed her Pediatrics residency at Vanderbilt Children's Hospital in Nashville, Tennessee.  Dr. Pecson has practiced Pediatrics in the Dallas area since completing her residency.
Dr. Pecson has practiced as a Pediatric Hospitalist in many of the hospitals that admit Pediatrics in the metroplex.  Now, her focus is on keeping children well in her community.  Dr. Pecson and Dr. Drake realized the need for pediatricians in Rockwall county and opened their first clinic in Rockwall.  She has thoroughly enjoyed watching her patients grow up.  The clinic in Rockwall motivated her and Dr. Drake to open a Pediatric clinic in Wylie.
Dr. Pecson lives with her family in Parker, Texas (right around the corner from Wylie!). She has previously served as Pediatric Chairman at Lake Pointe Medical Center and is an active member of the School Health Advisory Committee for Wylie and was a Girl Scout leader in Wylie Service Unit 148.  She enjoys relaxing at home, enjoying good food and good company, and spending time with her family.  Without a doubt, she loves being a Rockwall and Wylie pediatrician!
Dr. Pecson has been recognized as a Mom Approved Pediatrician by Dallas Child magazine in 2013, 2014, 2015, 2016, 2017, 2018, 2019 and 2020.  She was also recognized by her physician peers and selected to be included on the Super Doctors ® Rising Star list in 2015!   In 2017 & 2018, Dr. Pecson was named a Best in Dallas General Pediatrician by D Magazine.

Dr. Pecson works at the Wylie office.
Mom Approved Pediatrician by Dallas Child magazine!
~2013 * 2014 * 2015 * 2016 * 2017 * 2018 * 2019 * 2020 * 2021~
Voted a 2017 & 2018 Best in Dallas Pediatrician
by D Magazine!
Super Doctor Rising Star in 2015!