Dr. Velouette Zavadil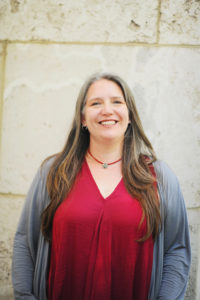 Dr. Velouette Zavadil grew up in Virginia. She earned a BA in Biology from Cornell University, where she was selected for the Phi Beta Kappa honor society. She then attended the University of Virginia School of Medicine, and earned her Doctorate of Medicine. After medical school, Dr. Zavadil moved to Dallas, Texas, and completed her training in Pediatrics at Children's Medical Center-UT Southwestern Medical Center, where she met and trained with Dr. Casey Drake.
Dr. Zavadil began her pediatric career as a Clinical Instructor and Attending Physician at First Care at Children's Medical Center. In 2002, she helped establish one of the first Pediatric Hospitalist Programs in Dallas, and led the program as Medical Director for over 10 years. For the last 3 years of her hospitalist career she led the hospitalist program at Our Children's House working with children recovering from head injuries and with chronic feeding problems. As her own children grew and entered school, she realized the need to have her schedule more aligned with her spouse and family's. Joining Pecan Tree Pediatrics was the perfect opportunity to continue to provide excellent pediatric care working with a great group of doctors, and to form long term relationships with her patients and their families and support them as they grow and thrive.
Dr. Zavadil is Board Certified by the American Board of Pediatrics and is a Fellow of the American Academy of Pediatrics. She has additional training as a Certified Lactation Consultant and in teaching self hypnosis through the National Pediatric Hypnosis Training Institute. Outside of the hospital setting, Dr. Zavadil enjoys travel, music concerts, cooking, and biking by the lake with her husband and children.
Dr. Zavadil spends 2 days per week at the Dallas / Lakewood office and 2 days per week at the Rockwall office.